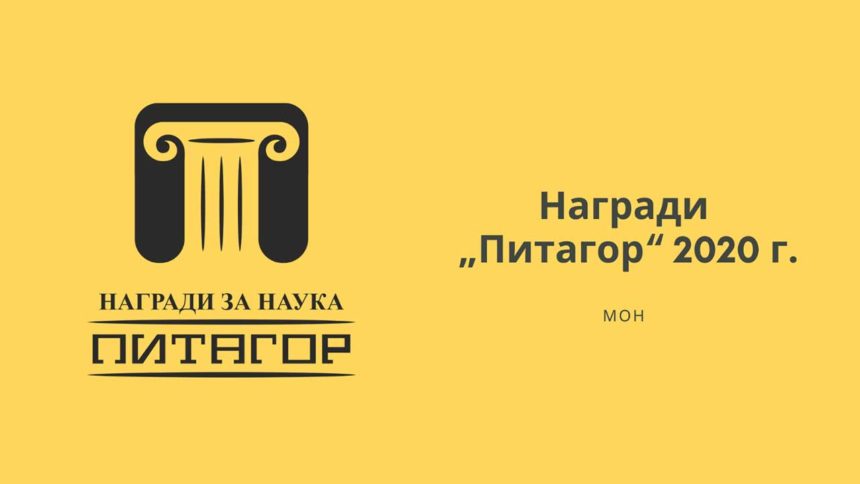 AZ BULGARIA AWARDED MOST PRESTIGIOUS NATIONAL SCIENCE PRIZE
Judges recognise sizeable investment in R&D and commitment to long-term social and sustainability development
AZ Bulgaria has been awarded the nation's most prestigious scientific accolade – the PITAGOR 2020 Award for significant investment in research and development. The team was recognised by the Bulgarian Ministry of Education & Science at an award ceremony broadcast on national television on 24 May, Bulgaria's beloved public holiday.
Established in 2009, the annual PITAGOR Awards (named after Pythagoras) are presented to scientists, research teams and organisations for outstanding achievements in the field of science and technology.
A standout example of commitment to scientific advancement.
Drawing on data from the National Statistical Institute, the judges honoured AZ Bulgaria's €39m investment in R&D activities over the last 5 years. They also called out efforts to enrol 13,000 patients in clinical trial programmes since the launch of the clinical department in 2000, facilitating access to innovative treatments across five therapy areas.
In addition to considering the value of each candidate's investment in science, the panel typically selects the company with the most developed business practices aimed at fostering long-term social and sustainability development, as well as prosperity within their community or society as a whole. Judges consider criteria such as the work of an organisation to improve the quality of education, enhance the skills and scientific knowledge of young people in Bulgaria, and support research and development. Specifically, AZ Bulgaria's initiatives include: 20 years Breast Cancer Early Detection Campaign, 10 years Mini Nobel Prizes for outstanding Medical University graduates, 12 years Preceptorship and 11 years partnering with Bulgarian Union of Physicians to support Young Physicians Scholarship.
In keeping with our companywide commitment to innovation and our value to 'do the right thing', the team chose to donate their financial prize money to the Summer Virtual Academy of Chemistry, further investing in the education of young people and future scientific advancement for generations to come.
"I am so proud of this fabulous achievement. This award is the result of the team's professionalism, engagement and passionate devotion to science."
Zoya Paunova, Country President, Bulgaria