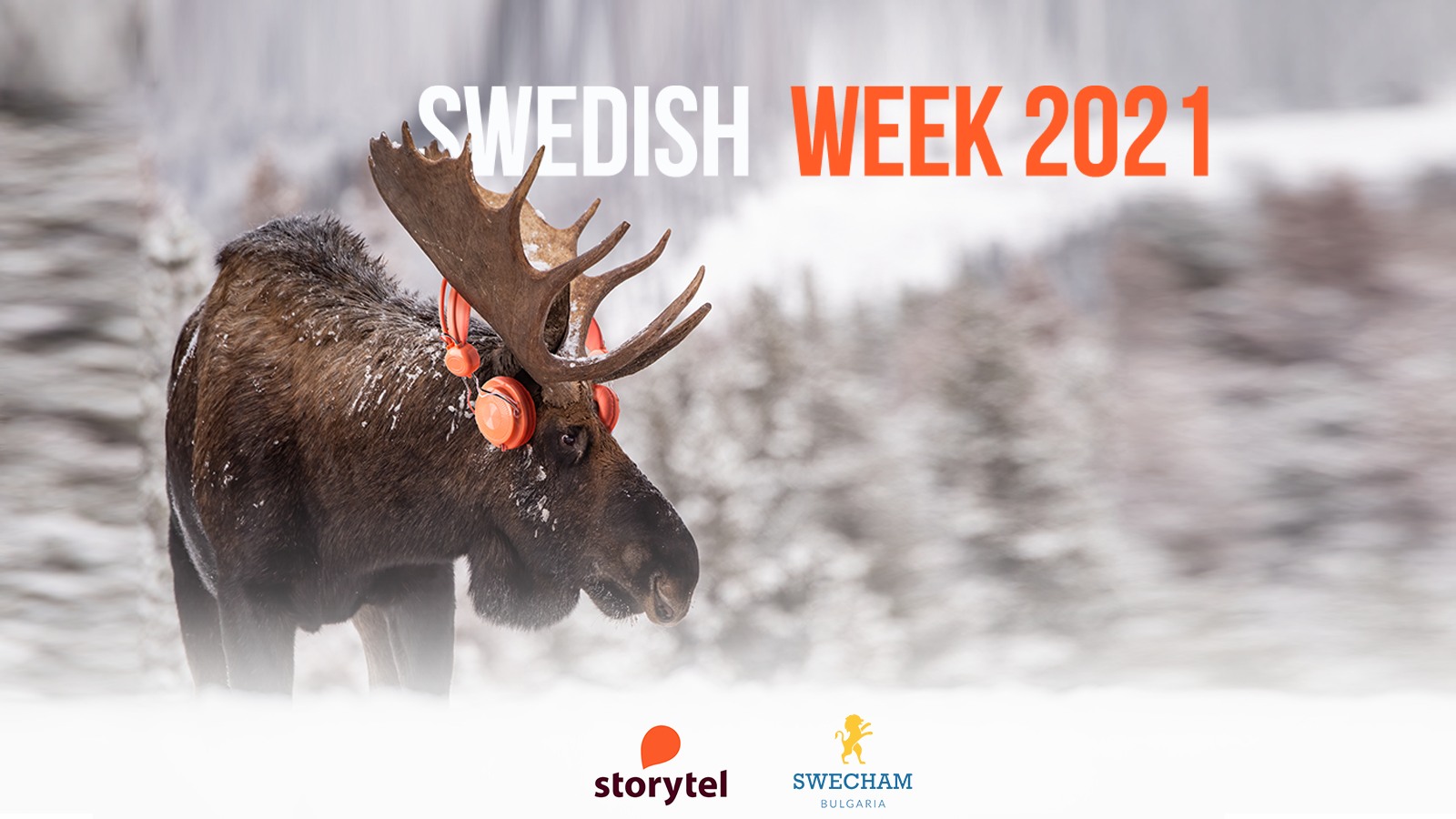 Storytel meets Swedish Week 2021
We are happy to have Storytel as our partner throughout the whole Swedish week. From December 6 to 12, 2021, you can start your Storytel subscription with a 30-day, extended free trial (instead of the regular 14 days). Storytel is a Swedish subscription-based audiobook service available in more than 25 markets worldwide. Storytel subscribers in Bulgaria have access to more than 300,000 audiobooks, podcasts, e-books and Storytel Originals in both English and Bulgarian. You can start your subscription during the Week and enjoy thousands of audio and e-books – from the greatest classics and bestsellers, through murderous crimes and thrillers, to inspiring biographies, self-help and business titles. Escape into a world of stories with Storytel – anytime, anywhere!
A registration link will be available in the period of 6-12 December.